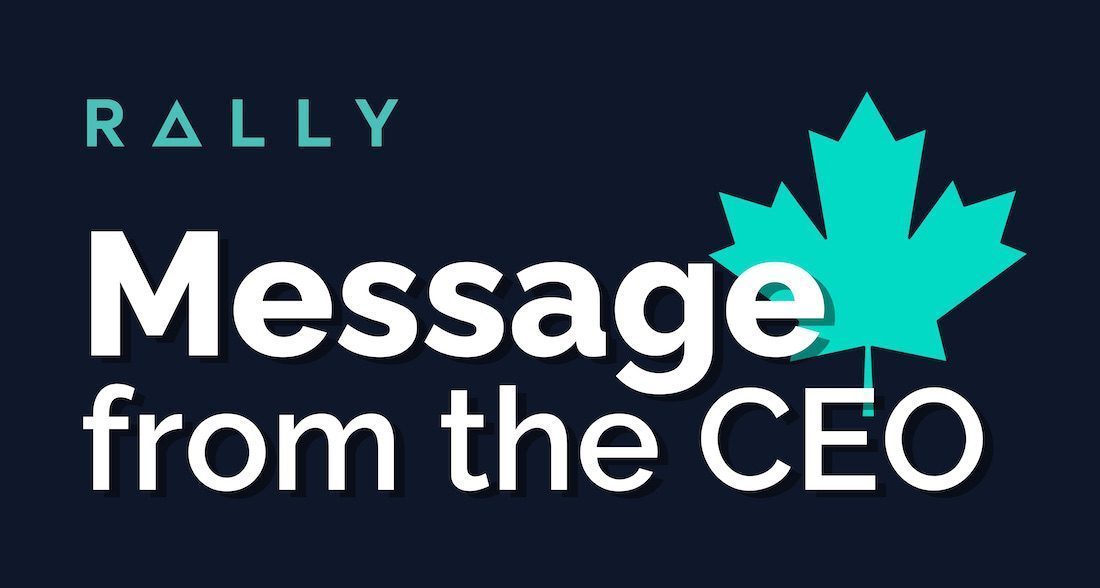 Message from the CEO
July 12, 2022 
The unprecedented 15-hour-plus nationwide outage of Rogers Internet service on July 8 was deeply concerning to us on several levels. While the initial reaction of some on social media was to expect competitors to gloat about Rogers' misfortune, the fact is that Canada's regulatory and infrastructure shortcomings exacerbated the scope of the incident.   
While Rally is a competitor to the Rogers monopoly in the Internet space, Canadian legacy infrastructure operates in such a way that we are required to occasionally work with them. As a result, some of our customers experienced service outages last Friday. While that number was low, one is too many for us, and the explanation for the cause – or lack thereof – is completely unacceptable.   
I offer my sincerest apologies to those Rally customers who were affected. We are in the process of issuing credits for lost service.  
Rally is a facilities-based Internet provider delivering premium service on our own top-of-the-line, fibre-to-the-home network. However, as mentioned above, we are required to work with both Rogers and Bell. This is the imperfect and outdated system of Canadian Internet service, and alongside our industry advocacy group the Competitive Network Operators of Canada (CNOC), we have been calling for changes on this file for several years.  
While we are pleased with the federal government's pledge to demand greater resiliency of big telecom networks in the wake of the Rogers outage, a non-level playing field still exists for both independent operators and the public.  
In 2022, Internet is an essential service, and Canadians don't just deserve, they require, better choice and a marketplace that isn't built to simply pad the profits of legacy big telecom.   
Paul G. Smith 
Chairman & CEO, Rally Internet 
—
Rally is a local and independent Internet Service Provider with over 20,000 condominiums ready to Rally in Toronto and the GTA. With more than 20 years of experience serving Canadians with leading-edge broadband solutions, we're providing CHOICE by delivering affordable service on our own fibre network.
Rally is licensed by the CRTC, and a proud member of CNOC (Competitive Network Operators of Canada)