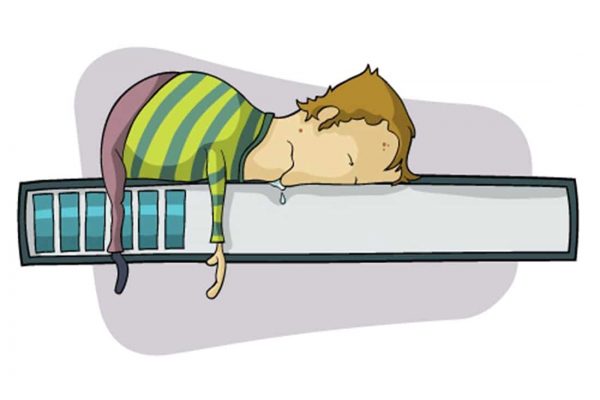 Tired of slow internet? Then you need 1Gbps.
Looking for the fastest Internet in Toronto and the GTA? Rally's got you covered.
How fast is 1Gbps?
Fast. Gbps means gigabits per second. 1 Gbps means 1,000,000 bits per second. That's what ultra high-speed Internet is. The average Canadian broadband speed in 2018 was 76.23 Mbps (a megabit represents just 1,000 bits per second). That means that the TV show, movie or game you are watching comes home in reliable, brilliant 4k quality. All of Rally's boxes are 4k compatible.
Why is fibre the future?
Fibre optic networks provide the most efficient Internet service to date. Imagine the hardware necessities that provided your telephone, Internet and cable services years ago; that's all been streamlined into one, lightning-fast service. Fibre is not electrical wire; it's thousands of tiny strands of light, each sliver of illumination representing the speed of light. That capability is at your fingertips with Rally.
How much speed do I need?
That's really up to you. Consider how many people live in your home, the number of devices you use, and how you use the Internet.
Rally offers two Fibre speeds; 250Mbps and 1000Mbps (or 1Gbps, Gigabit Internet)
Fibre 250  is ideal for 1-3 people using a few devices for things like social media, listening to music, watching movies and general surfing.
Fibre 1000, our top speed, is best for 3 or more people using multiple devices, and doing things like gaming, working from home, watching movies and videos, streaming IPTV, and using Smart Home devices.
Both plans are unlimited, uncapped and offer symmetrical speeds – so you get the same download and upload speeds. You can always upgrade or downgrade your plan at any time if you feel you have too much or too little.
Rally installs our own independent fibre network throughout your condominium building, and we will never cap or throttle your speed. There are external issues that can affect your actual speeds. Hardwired speeds will always be higher than Wi-fi, number of connected devices, Wi-fi interference or your hardware limitations could be a factor. Our top-notch customer care team is available 24/7 to help you troubleshoot any speed issues and together we'll find the source.
Take the Rally Speed Test, or to learn more about our High Speed Fibre Internet service, check out our FAQs
—
Rally has more than 20 years experience serving Canadians with leading-edge broadband solutions. As technology constantly continues to evolve, Rally comes home with unlimited fast, fair, fibre optic Internet, IPTV and VOIP phones to landmark residential towers in Toronto and expanding across Canada.