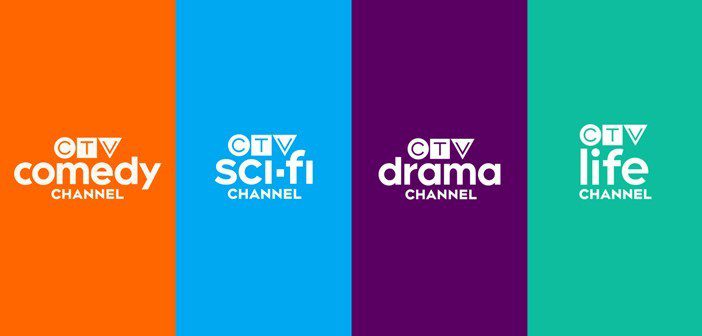 CTV Suite: DRAMA, LIFE, COMEDY & SCI-FI on FREE PREVIEW!
December 22, 2020  – January 5, 2021

Serving up a little bit of everything, stay safe at home this winter and catch up with all your favourites:

CTV Life: Shows that inspire – Channel 36
CTV Drama: Cutting-edge series – Channel 40
CTV Comedy: Every flavour of funny – Channel 44
CTV Sci-Fi: Worlds with no limits – Channel 50
New CTV Suite Specialty Channels Unveiled
The new brands are the next evolution of The Comedy Network, Space, Bravo, and Gusto, respectively. Bell Media also announced the acquisition of seven genre-defining series featuring A-list talent such Helen Hunt, Paul Reiser, and Alan Tudyk, as well as an expanded partnership with Kevin Hart's comedy brand and multi-platform network Laugh Out Loud, stocking the channels with premium content for the 2019/2020 broadcast year.
"The four CTV Specialty channels are now a powerhouse suite of diverse entertainment options for CTV viewers," said Mike Cosentino, President, Content and Programming, Bell Media. "Under CTV's distinct brand umbrella, and with a slate of marquee series on the schedule, we know these channels are poised to flourish even further."
Contact us to add these channels to your Rally TV or see our complete channel lineup.
Rally TV. Your entertainment, your way.