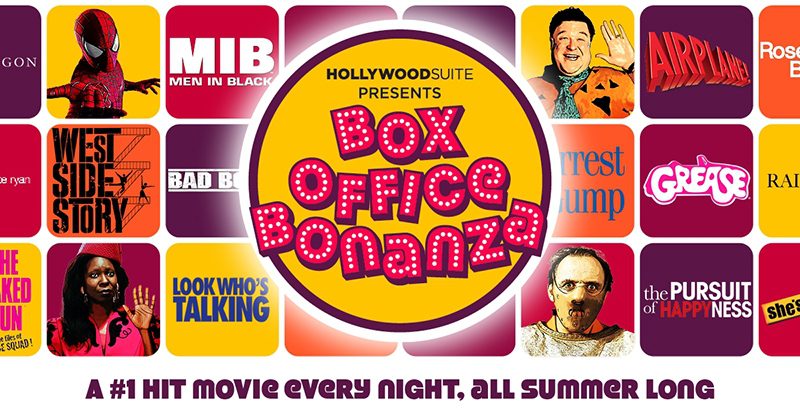 BOX OFFICE BONANZA! A #1 hit movie every night, all summer long
Hey movie fans, get ready for the event you've all been waiting for – BOX OFFICE BONANZA! Direct from Hollywood Suite comes an unbeatable line-up of films that claimed the #1 spot in theatres! This star-studded collection features over 90 top movies ­– one every night, all summer long – and they're all uncut and free of commercial interruption!
What's on in JUNE!
About Hollywood Suite
The movies that shaped the 70s, 80s, 90s and 2000s. Reconnect with a favourite film, or discover a new one—with hundreds of movies a month on our movie channels, there's always something to watch on Hollywood Suite. And they're always uncut and commercial-free, so you can experience them the way they were meant to be seen on four TV channels and Hollywood Suite On Demand.
Always on, always uncut, always commercial-free. Our four HD channels focus on the movies you love from the 70s, 80s, 90s and 2000s. Choose from hundreds of movies every month, each carefully selected and curated by the programmers at Hollywood Suite.
Love classic movies? We've got you covered! In addition to the best of the 70s, Hollywood Suite 70s Movies features a selection of essential classics. Feeling nostalgic? Tune in to Hollywood Suite 80s Movies and Hollywood Suite 90s Movies to take a trip back in time. Living in the moment? Hollywood Suite 2000s Movies features the movies you love from 2000 to today.
Subscribe to Hollywood Suite on your Rally TV and catch them all!